Main content starts here, tab to start navigating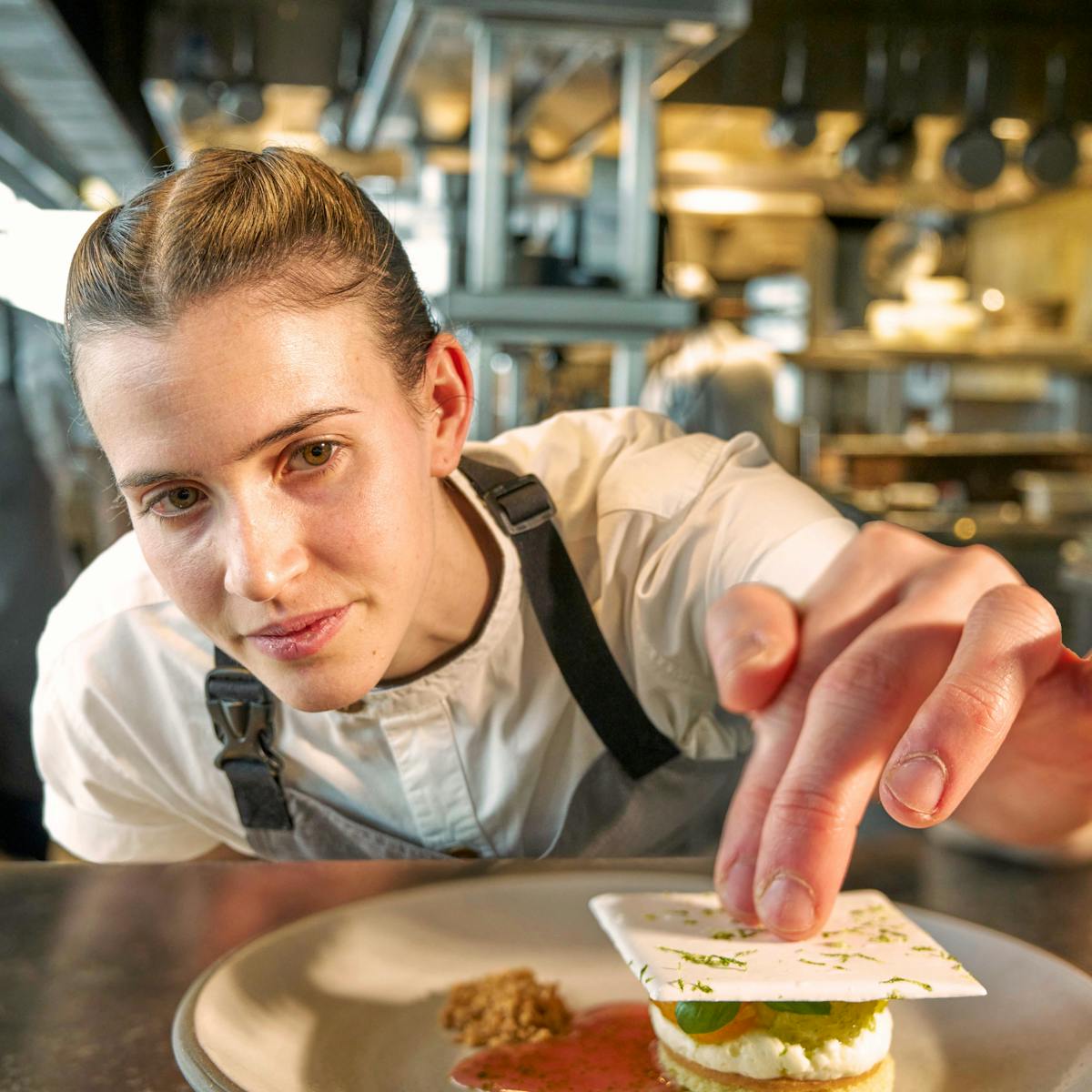 UV Feldman
Executive Pastry Chef
UV is the Executive Pastry Chef of Manhatta. A former member of the Israeli Airforce and professional acrobatic gymnast, UV enjoys working 60-floors up, alongside the sky-high views of New York City.
Originally from Israel, but having spent formative years abroad in the Philippines and Austria, UV began baking at a young age to share desserts with family and friends. After finishing her army service, she began working for R2M Corporation, an Israeli restaurant group owning prominent bakeries and restaurants in Tel Aviv, learning the ins-and-outs of pastry. Quickly realizing that she wanted to turn her passion into a career, UV moved to New York and enrolled in the Culinary Institute of America.
Upon graduation, UV went on to work at L'Atelier de Joel Robuchon as a pastry cook, where she honed her delicate, focused, and detail-oriented style. In 2018, she joined the Manhatta team as a pastry chef. Following the restaurant's relaunch in 2022, UV was named executive pastry chef, in which capacity she oversees a seasonal and modern dessert program that complements the constantly evolving dining room menu.