Main content starts here, tab to start navigating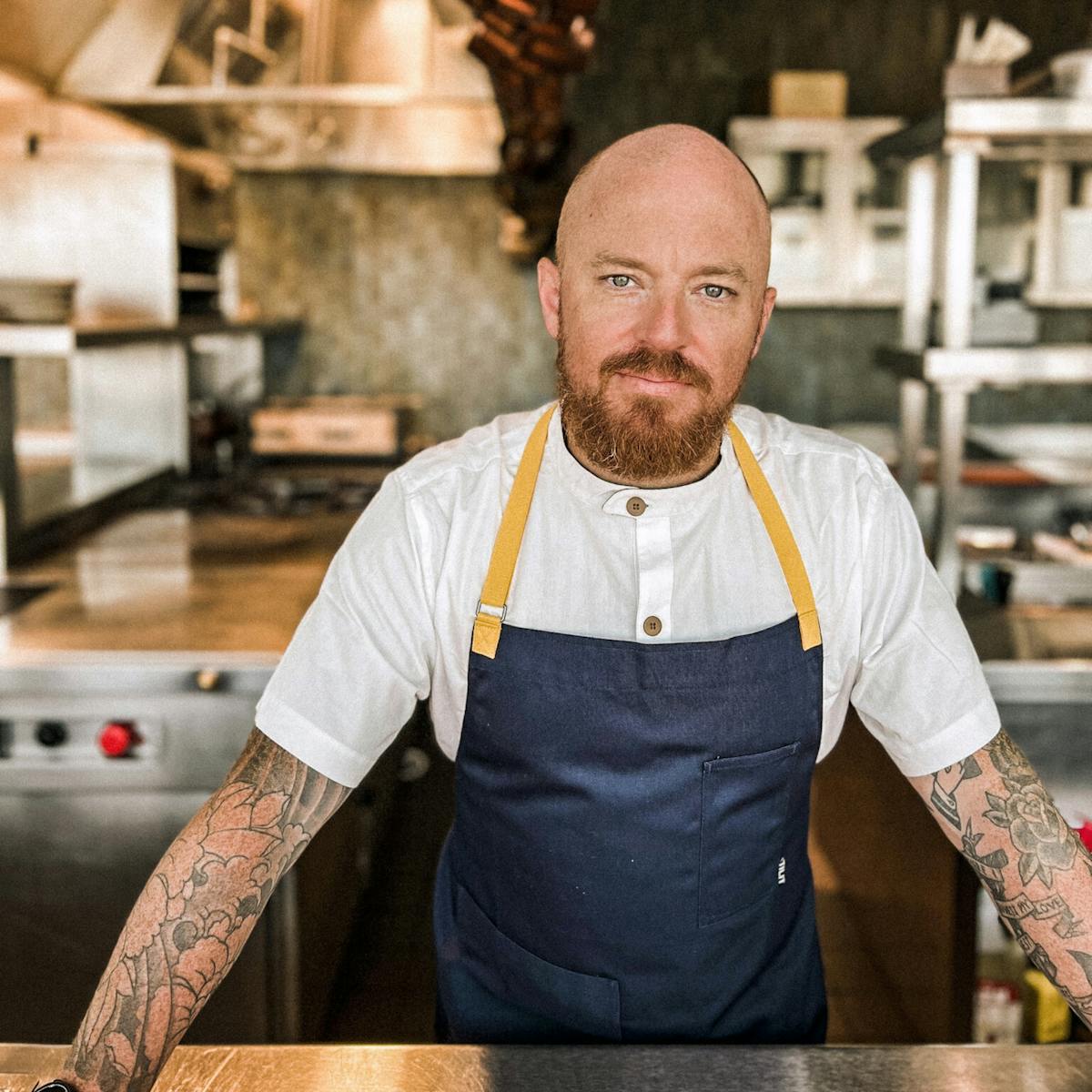 Justin Bogle
Executive Chef
Justin Bogle is the Executive Chef of Manhatta, which relaunched in September of 2022. Known for his distinct approach and innovative flavor pairings, Justin has created a unique dining experience at the top of New York City.
Prior to taking the helm at Manhatta, Justin spent six years at the acclaimed downtown hit Le Coucou, where he served as the restaurant's Chef de Cuisine. A Philly native, Justin started working in kitchens as a teenager, feeling a natural ease in the fast-paced world of restaurants. In 2002, Justin received his culinary degree from the Restaurant School at Walnut Hill College in Philadelphia, going on to work at the city's beloved Alma de Cuba.
Two years later, inspired by the gastronomic movement happening across Spain, Justin set out on a backpacking trip that would expand his own culinary imagination. He returned to Philadelphia later that year and began working for restaurateur Stephen Starr and Chef Christopher Lee at the Striped Bass. Continuing under the tutelage of Chef Lee, Justin relocated to Manhattan to work at Gilt in the New York Palace Hotel in 2006. Justin assumed the role of Executive Chef at Gilt in 2008, quickly becoming the youngest American chef - at the age of 28 - to earn two Michelin stars. After four years of overseeing Gilt's progressive menu, Justin returned to his hometown to open Avance, and later worked with Chef Jose Garces in both Philadelphia and New York City.
At Manhatta, Justin serves inspired fare that reflects his own distinguished career path. Channeling the confidence and individuality of New York City, Manhatta's menu marries traditional technique with contemporary creativity, resulting in focused dishes that defy expectation.