Main content starts here, tab to start navigating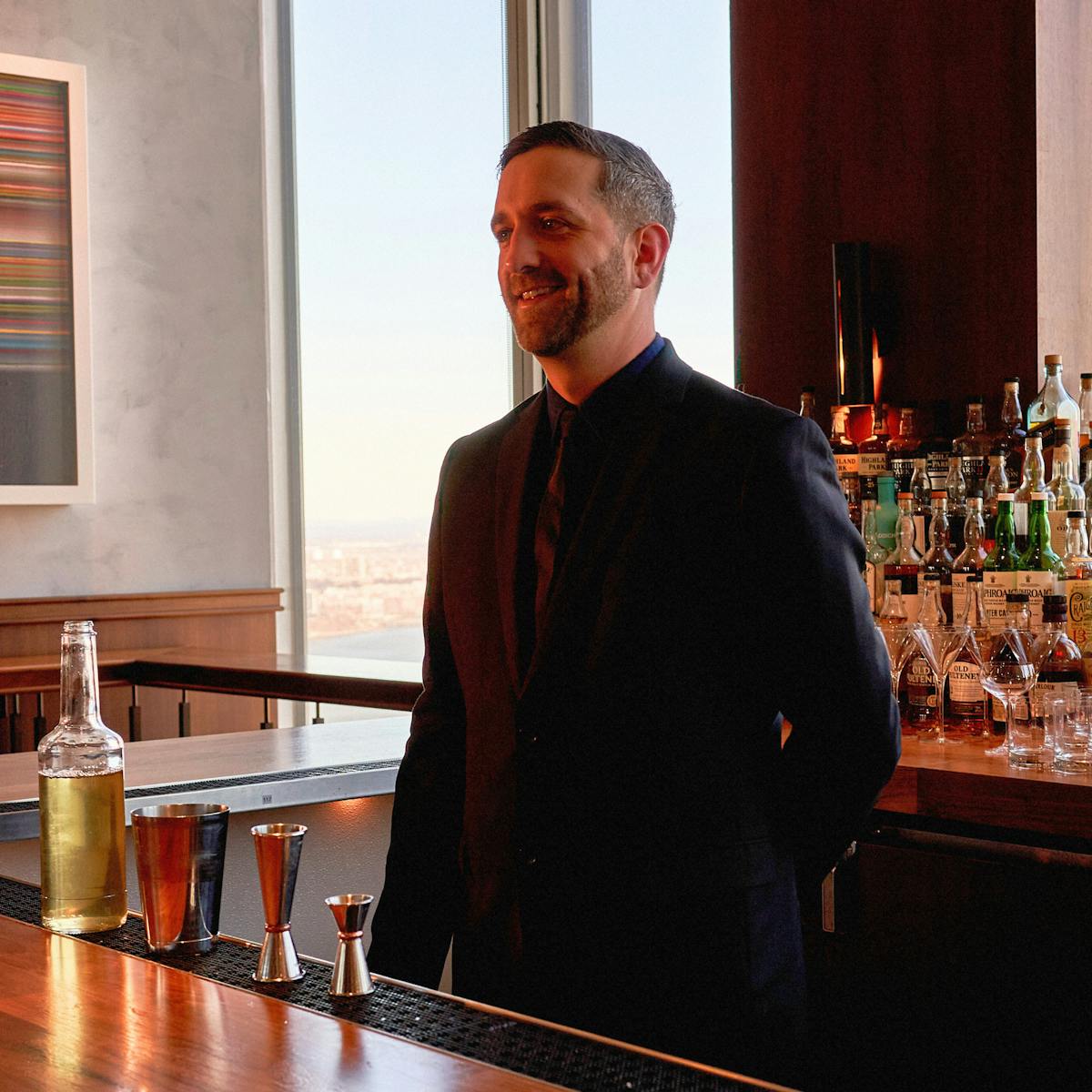 Cameron Winkelman
Head Bartender
Cameron Winkelman joined the 2022 reopening team of Manhatta as the project's Head Bartender, overseeing an innovative cocktail program that celebrates the City of New York.
Cameron's introduction to the world of hospitality started in Seattle, where he worked as both a bartender and general manager while attending the University of Washington.
In 2016, Cameron moved to New York City and stepped behind the bar at Seamstress on the Upper East Side, dedicating himself more fully to a career in cocktails. The following year, he took his skills to The Polynesian, Major Food Group's Times Square tiki bar and lounge, learning from celebrated barman Brian Miller. Furthering his mission to train with some of the best bartenders in the world, Cameron joined Nico de Soto and Greg Boehm's award-winning program at Mace, where he developed a greater appreciation for the power of unexpected flavor pairings, eventually assuming the position of head bartender. After three years leading the beverage program at Mace, Cameron briefly studied a more classic and approachable style at Dante, mastering the art of the Italian cocktail.
At Manhatta, Cameron combines innovation with familiarity, taking a distinctly culinary approach to cocktails. Inspired by New York's melting pot, Cameron utilizes flavors from around the world to create Manhatta's fun, unusual and impressively creative drinks.