Main content starts here, tab to start navigating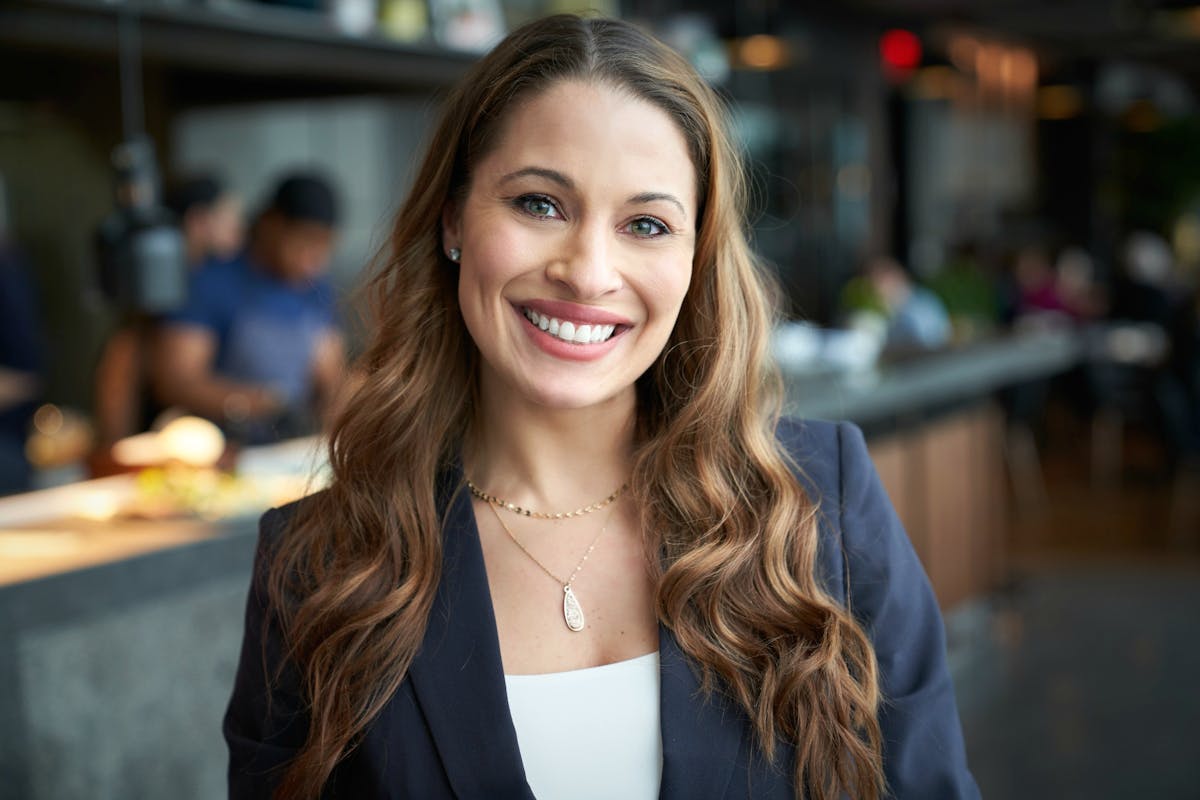 Emily LaRuffa
General Manager
Emily LaRuffa is the General Manager of Manhatta, Union Square Hospitality Group's restaurant and event space located atop the 60-story 28 Liberty St in Lower Manhattan. In her role, Emily oversees all front-of-house restaurant and bar operations, in addition to Manhatta's expansive event spaces.
Originally from Glastonbury, Connecticut, Emily first started bartending at 17 years old. In 2009, she moved to New York to pursue a professional life in modern dance. Unfortunately, a very promising start was soon sidelined by a devastating knee injury, but like many young artists there had always been a duality to Emily's professional life - that of working in bars and restaurants. Soon, the hospitality world revealed itself as a primary passion, becoming a full time and refreshingly fulfilling focus.
Since then, Emily has worked on, and led, several high-profile hotel, restaurant, and cocktail bar openings in New York City. Particular highlights include the Loews Regency, Baccarat Hotel, and The Polynesian. Emily joined the team at Manhatta in January of 2020, with an unrelenting focus on elevating the guest experience, while simultaneously leading a talented front-of-house team.